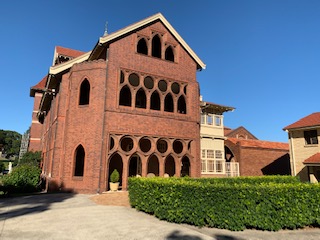 GPON installation saves money by reducing labour and material costs
Customer
Daughters of Our Lady Scared Heart (OLSH)
Location
Kensington, NSW
Challenges
A requirement for St Joseph's refurbishment was a high-speed telecommunications network. Each room required multiple services, yet the age of the building meant that space for cabling and equipment was limited.
Our Solution
PON Projects installed a GPON network that delivers a wide variety of IP services to residents over a single, integrated fibre optic cable.
The GPON infrastructure allows St Joseph's to capture critical information and add new technologies to provide better healthcare benefits to their residents.
The GPON manages the following services:
High speed Internet
Voice using IP
IP surveillance
Access control
Nurse call
Free-to-air and Cable TV
A major benefit for residents is that they will have fast and stable connectivity to the outside world through the GPON.